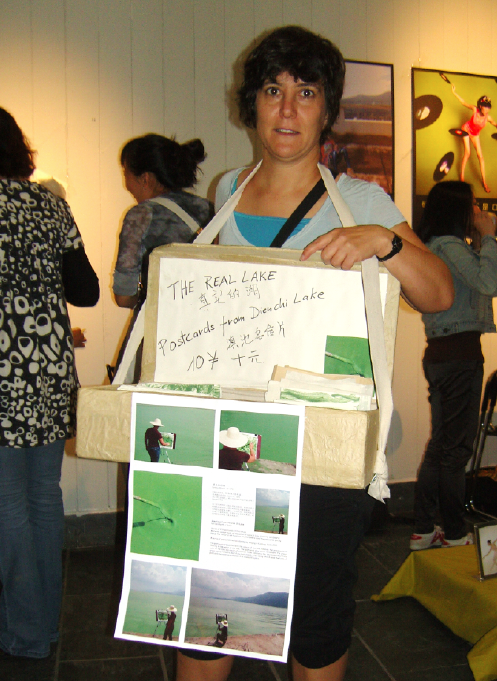 My artwork deals with everyday life and its hidden contradictions and inconsistencies. I work with material and objekts of my surrounding, it can be casual found objects, such as dust from a corner of a room or old family photografs of which I create drawings, installations and videos of sometimes frightening beauty, on closer inspection, the works are irritating and dirty.
During my residence in Kunming, Province of Yunnan (2010) I realized a series of Postcards painted which the polluted water of Lake Dianchi.
The postcards are painted with the color of the lake; meaning the green algae floating in the water, due to the heavy pollution. From further distance the lake looks beautifully green, nearly romantic, but if you look closer you see and smell the devastation of industrial pollution. Nevertheless I suggest to send greetings from these beautiful lake to not forget about and the tragedy going on.
The postcards: greetings from Dianchi Lake, have been presented and sold at the Creative Fair, Kunming, 2010.